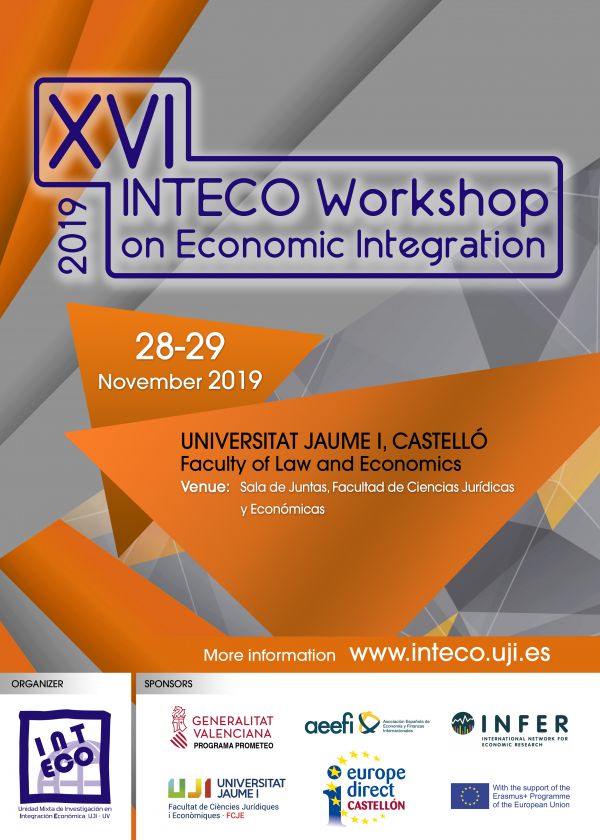 The INTECOO Research Group on Economlc lntegration was offtclally created In 2001, when lt received a research grant from the Valenclan Science and Technology Agency. In as awarded the tltle of Excellence Research Group and has been a Prometeo reseadft up (also funded by the Generalltat Valenciana since 2009. The Group Is currently a Joint Research Unlt between the Universities Of Valencia and Jaume I of Castellón.
Keynote Speaker: Mario Larch (University of Bayreuth) – «Roman transport network connectivity and economic integration».
Round Table: Risk sharing in the euro area with Román Escolano (CUNEF), Adrià Morron (CaixaBank) and Jean-Baptiste Gossé (Banque de France).
Where: Sala de Grados , Faculty of Law and Economics, Jaume I University, Campus del Riu Sec, Castellón de la Plana. Full programme